Celebrate Holi with a Colorful Powder
What better way to welcome spring than by dowsing your friends – and complete strangers! – with colored powder and water? That`s exactly what happens during Holi, a spring festival most popularly celebrated in India and Nepal. The event is often referred to as the Festival of Colors, and its main purpose is to celebrate the beginning of spring. Holi celebrators say goodbye to the cold of winter and rejoice in the bright colors of a new season.
Holi takes place on the last full moon of the lunar month Phalguna (February/March), and the traditions of Holi are as diverse as the colors of spring.
In some states, a pot of buttermilk is hung high above the street in honor of the Hindu god Krishna who is known for a fondness of – you guessed it – buttermilk. During the celebration, dancers make human pyramids to try to reach the pot and spill the milk. While they reach, others throw colored water and powder on the pyramids as a distraction. (Krishna is also known for his playful tricks!)
Holi is a brilliant way to liven your spirit and welcome the arrival of spring. Bring a dash of color to your season with our colored powder.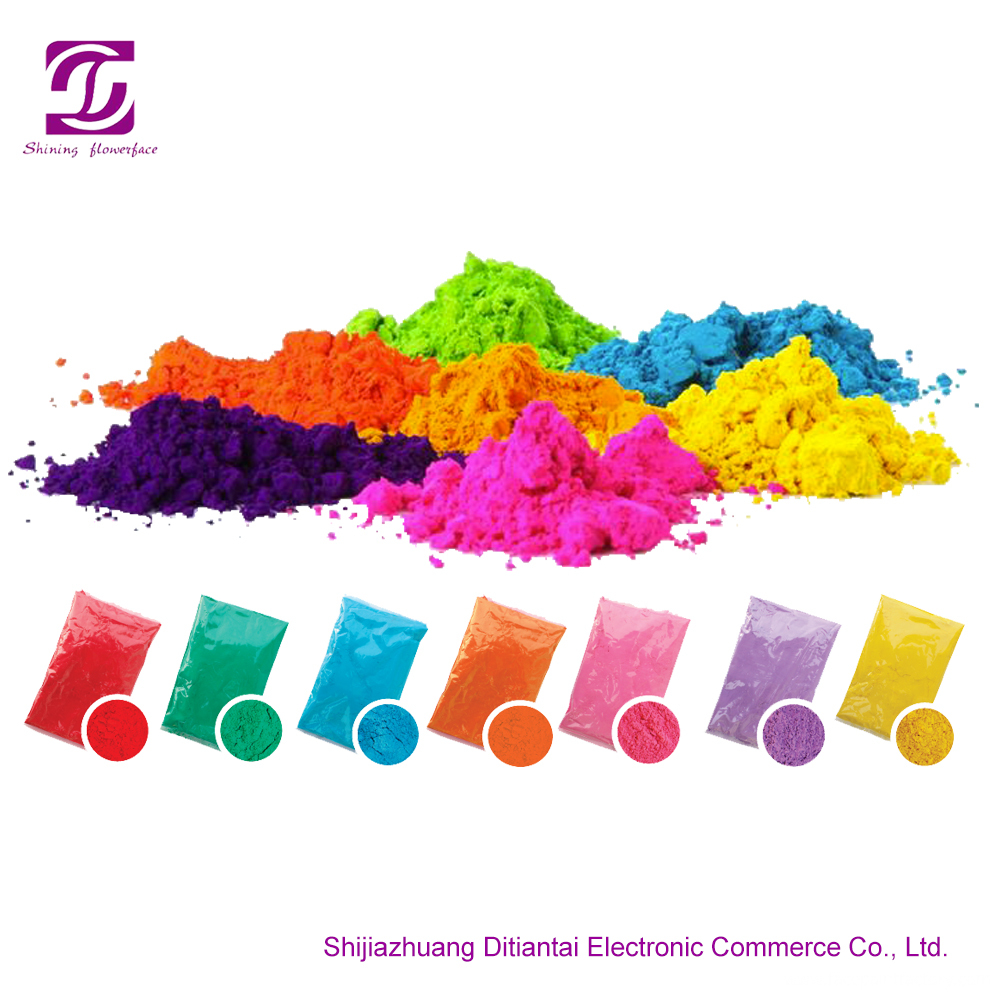 Our product made of cornstrach and natural pigment. It's safe to use on most skin types. You can rest assured that our product is manufactured using state of the art technology and naturally derived from highest quality ingredients.
Welcome to inquiry for us.
Website :http://luckyart.en.alibaba.com , http://facepaintfactory.com
Company Name : Shijiazhuang Ditiantai Electronic Commerce Co., Ltd.

Email:janice@flowerface-dtt.com